Welcome to Lurgan Baptist Church
Pastor Jonny Ormerod's Induction Service
Friday 1st October • 11:00 am
Join us live for the commencement of a new chapter in the life of Lurgan Baptist as we welcome our new pastor, Jonny Ormerod.
Wear a face covering while unseated
A face covering must be worn when entering and exiting the building.
While not required, we continue to recommend that you wear a face covering while seated.
Arrive in good time and sit apart
The deacons need time to usher everyone to a seat at an appropriate distance.
To help them do this, please arrive in good time for the services.
Leave by the closest door
This is to avoid a crowding of people at the main doors at the end of the service.
Wash your hands
The church will be well cleaned before each service.
Please use the provided hand sanitiser when you enter and before you leave the building.
The Lord's Table
During communion, the deacons will serve the annexe and Russell Halls.
You don't need to move into the main building after the main service.
Visitors are more than welcome, and we have plenty of seating for everyone.
Dates for your Diary
Autumn 2021
01 Sep.
8:00 pm ― Lurgan Baptist Women
Gail Curry, Director, Baptist Women Ireland.
03 Sep.
7:30 pm ― Night of Prayer
Attend any or all sessions as suits you:
7:30 - 8:30 pm  •  9:00 - 10:00 pm  •  10:30 pm - late.

You can also join by Zoom. Sign up on the Online Prayer Meeting page.
05 Sep.
7:00 pm ― Baptism Service
Speak with an elder ASAP if you would like to be baptised on this occasion.

10 Sep.
8:15 pm ― BYF recommences
Details will be published in due course.
12 Sep.
3:00 pm ― Sunday School and JYC recommences
Details will be published in due course.

17 Sep.
6:45 pm ― Good News Club recommences


24 Sep.
3:30 pm ― Silver Threads recommences
Denver & Lynne Wilson.
01 Oct.
7:30 pm ― Pastor Jonny Ormerod's Induction Service
09 Oct.
8:00 pm ― Harvest Praise Night

10 Oct.
11:00 ― Harvest Service
Speaker TBC

Our Sunday services are broadcast live on Sermon Audio
and Facebook Live.
You can watch each Sunday on this page, via the Sermon Audio website, or the church Facebook page.
Sunday 3rd October 11:00 am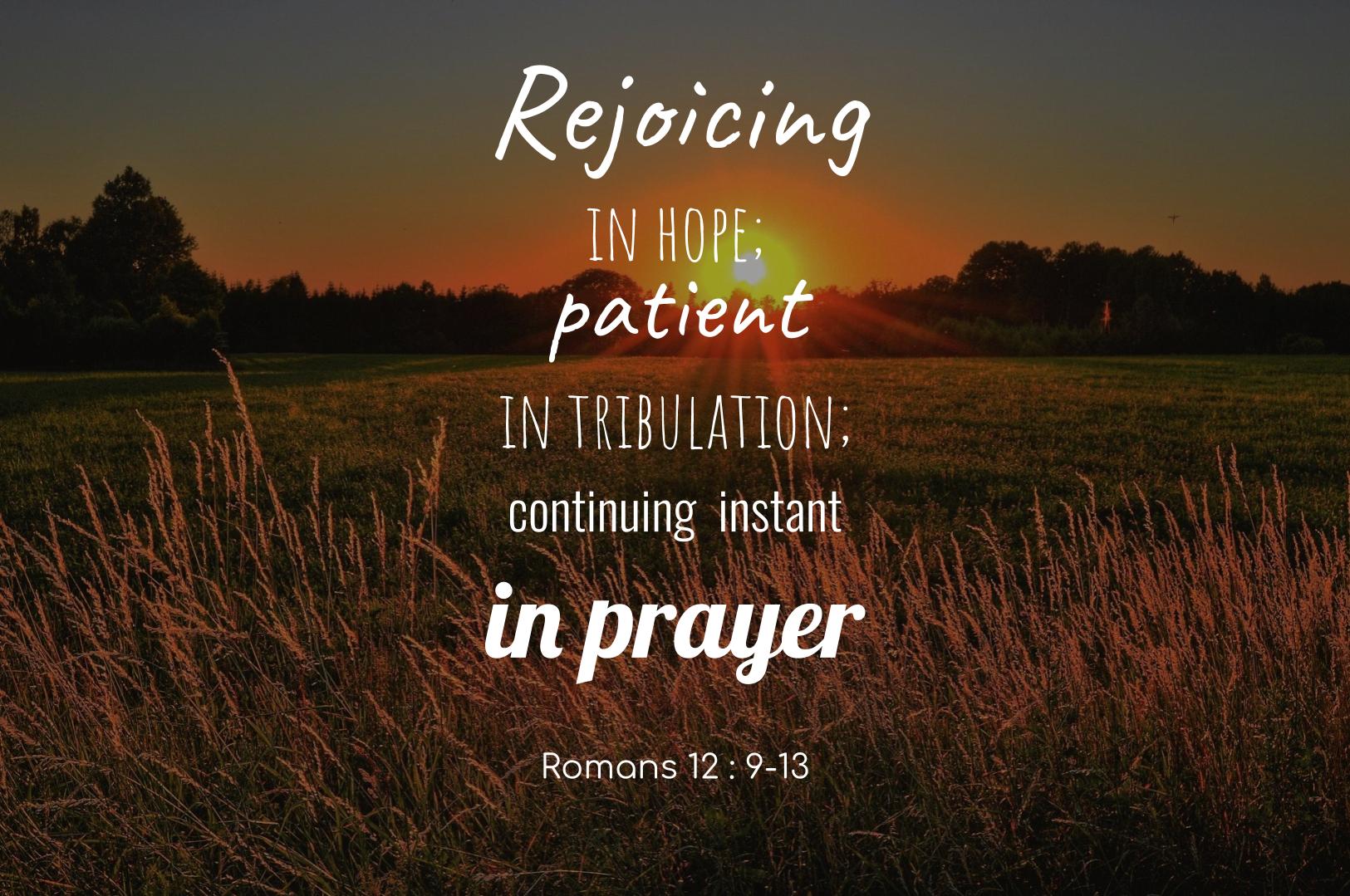 To enable those of our congregation who are currently unable to meet with us in-person to continue to join with us in prayer, our mid-week prayer meeting is available to join via Zoom.
For more details, visit the Online Prayer Meeting page.
Announcements will appear both here and on our social media channels. Check back regularly to ensure you are kept up to date with church life.
Saturday afternoon outreach in the town
A small team has been heading out each Saturday afternoon onto the streets of Lurgan to engage with the community and share the gospel.
If you would like to be involved in this ministry, please speak with Iain Campbell, or any of the elders.
Baptism Service, 5th September
Our Gospel Service on Sunday 5th September at 7 pm will take the form of a baptism service.
If you would like to be baptised on this occasion, please speak with one of the elders as soon as possible.
How to tune in live
Join us each Sunday at 11 am and 7 pm for our online broadcast. Here are some different ways you can watch:
Via the Sermon Audio website: http://tinysa.com/live/lurganbaptist
The Sermon Audio 'MyChurch' app from the App Store/Google Play. Find Lurgan Baptist and set it as 'My Church'.
This page on our church website will have a section at the top each Sunday where you can watch.
Facebook Live.
Sunday Morning Worship & The Lord's Table
11:00am
Sunday Evening Gospel Service
7:00pm
Children & Youth Ministries
Sunday School
Sundays 3:00 - 4:00pm
Junior Youth Challenge
Sundays 3:00 - 4:00pm
Good News Club
Fridays 6:45 - 7:45pm
Baptist Youth Fellowship
Fridays 8:15 - 10:00pm
Crèche
Currently closed during COVID-19
Mums & Tots
Currently closed during COVID-19
Silver Threads
Fridays 3:30pm
Lurgan Baptist Women
Every first Wednesday 8:00pm
S.A.L.T. Group
Every last Monay
Request a copy of John's Gospel
We have a number of John's gospels available that you can request to be posted out to you free of charge.
If you would like one, please fill out the adjacent form and we will send you one in the post.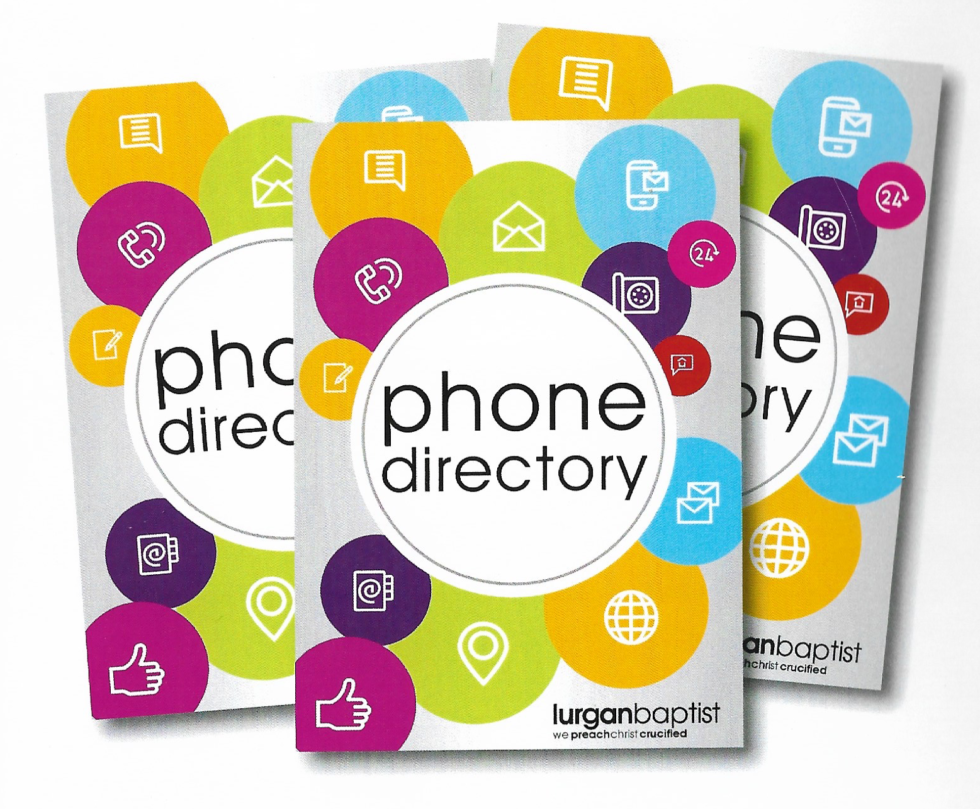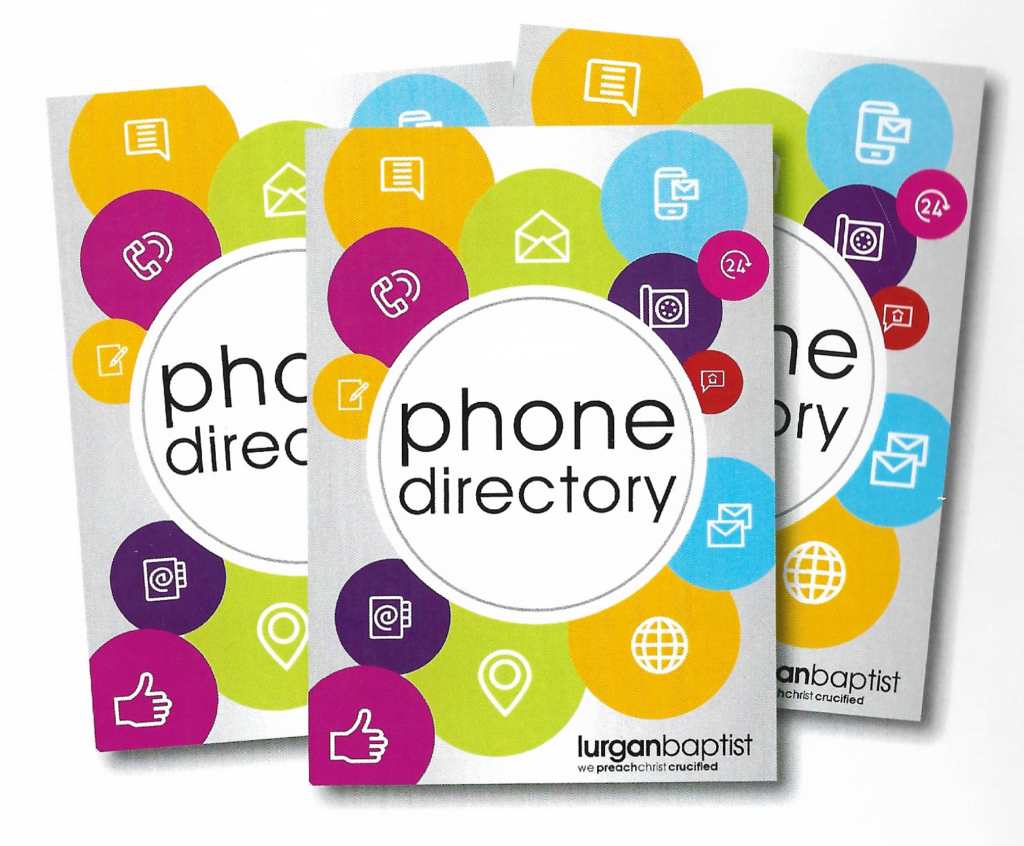 Isolation can be a lonely and potentially frightening time for many in our fellowship, particularly the elderly.
If you have a copy of the church directory, we would encourage you to pick up the phone and call everyone on your page from time to time.
Ask them how they are doing, if you can help them in any way, and encourage them in whatever way you can.
We'd also remind you to pray for your brothers and sisters in Christ at this time, that they would know God's comfort and blessing in this difficult time.
"In God have I put my trust"
Psalm 56 v11
Fear thou not; for I am with thee: be not dismayed; for I am thy God: I will strengthen thee; yea, I will help thee; yea, I will uphold thee with the right hand of my righteousness.
Get in Touch
You can contact Lurgan Baptist Church by filling out the form below, and someone will get back to you by email.