Welcome to BYF! 👋
Lurgan Baptist's Youth Fellowship is a relaxed and safe environment for young people to meet with friends, play games, enjoy each other's company and have an opportunity to praise God and learn more about Him together.
This term, we are doing a study on the life of Noah.
Our desire is to see young people come to faith in the Lord Jesus and live a life with and for Him.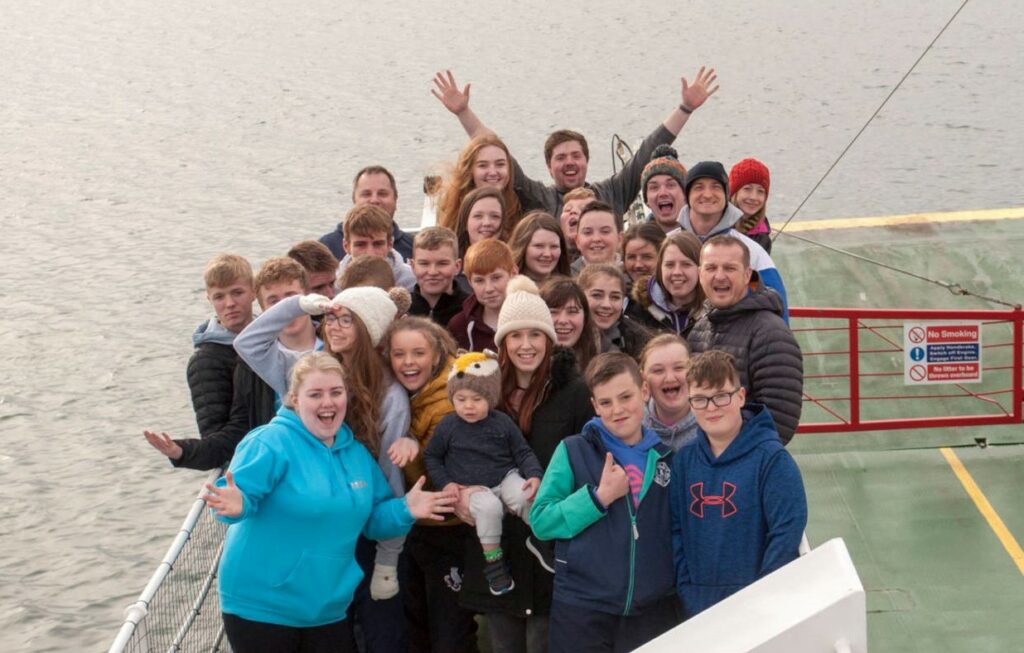 👉 11-29 year olds
👉 The Russell Halls (back of Lurgan Baptist Church)
👉 Fridays 8:15pm - 10:30pm
You don't have to be associated with Lurgan Baptist to come along! 🙌
- Youth Fellowship -
A typical night at BYF usually starts with some games and time to catch up with friends and relax. 🛋
We then have a time of praise, prayer and a topical talk, taught from God's Word.
Hot drinks and biscuits are provided afterwards for all. ☕
Some things we focus on include:
Issues that affect young people, physically, mentally and spiritually
What it means to be a Christian and growing as a young Christian
Practical advice for living as a Christian teenager
Exploring the Bible for yourself
- Activities -
We go on outings throughout the year such as Bowling/Ice bowl, snow tubing, road trips and visits to other YFs.
Listen out for the announcements at BYF or on social media.
We also have a youth weekend each October. It's a lot of fun, and not to be missed!
Follow us on Social Media
Be sure to follow us so you don't miss out!
Getting in touch
The BYF team are all volunteers from the church.
If you'd like to get more information about BYF, or need to contact us, you can call or text the BYF mobile on 07455 817 515, message us on Facebook or use the Contact Us page and your message will be passed on.
"And he is the head of the body, the church: who is the beginning, the firstborn from the dead; that in all things he might have the preeminence"
Get in Touch
You can contact us below, and someone will get back to you by email