Welcome to Lurgan Baptist Outreach Team
Come along and join us on the street..
'And he said unto them, Go ye into all the world, and preach the gospel to every creature.' Mark16:15
'Be ready always to give an answer to every man that asketh you a reason of the hope that is in you with meekness and fear' 1Peter 3:15
'But ye shall receive power, after that the Holy Ghost is come upon you: and ye shall be witnesses unto me both in Jerusalem, and in all Judaea, and in Samaria, and unto the uttermost part of the earth.' Acts 1:8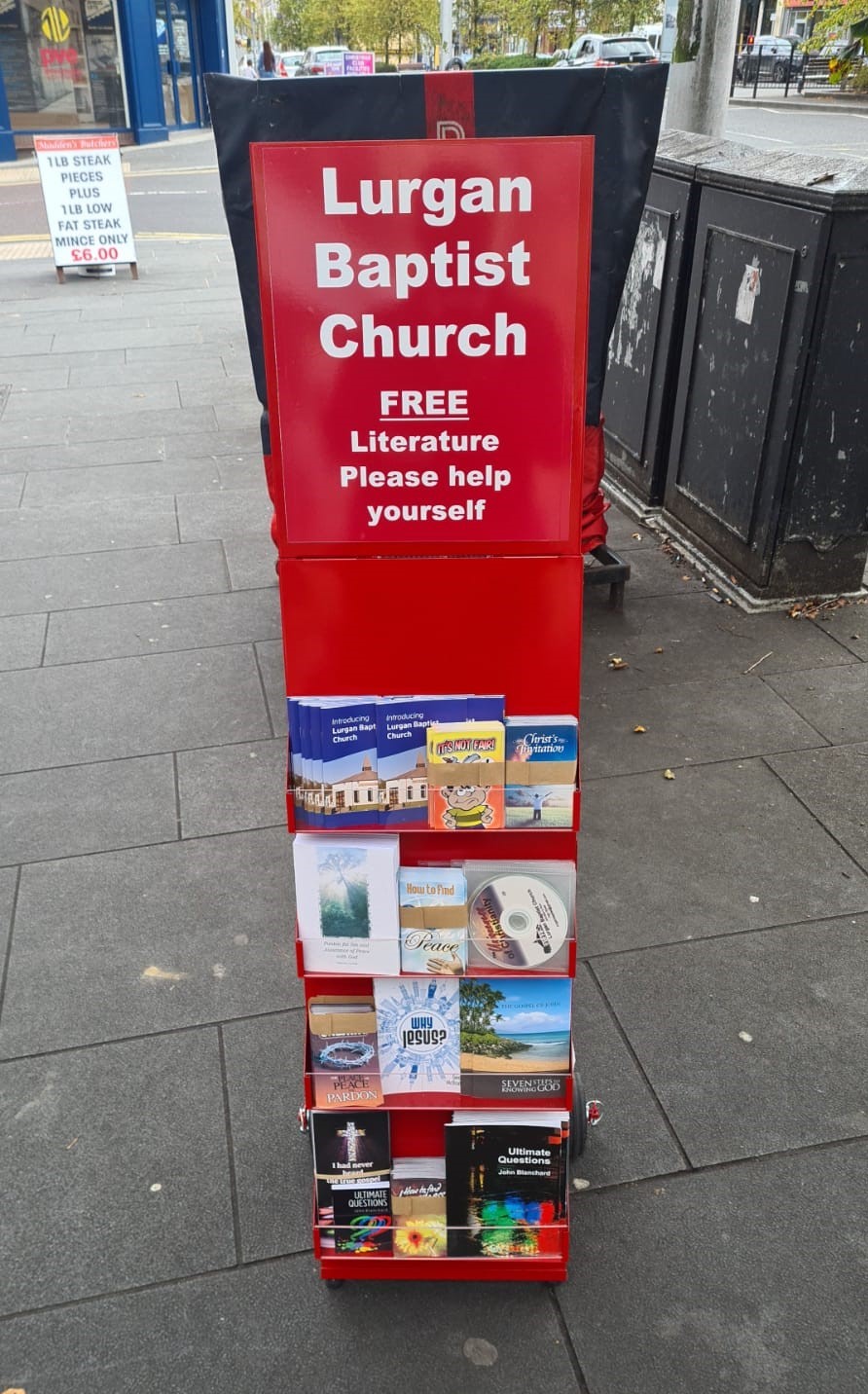 What happens at the outreach?
We aim to be a local witness for our Lord Jesus Christ.
The team go out with God's Word, gospel literature and a willing heart into the local area. We meet many different people each week and have opportunities to share the gospel.
- Who is the Outreach Team for? -
Every believer is called to be a witness. You don't need any experience; for some of our team members this has been their first time sharing God's Word with others. 
- When does it run? -
Saturday afternoons throughout the year. Most team members are added to a roster and attend once or twice a month. Why not talk to us about coming along some week? 
- Where can I find out more? -
Feel free to speak to any of the church elders. You can also get in touch below if you have any other questions about the outreach.
The Outreach Team
If you have any questions about the Outreach Team, or any other activities in Lurgan Baptist Church please feel free to ask one of the team members.
If you need to contact us you please use the button below or contact one of the Elders.
"And he is the head of the body, the church: who is the beginning, the firstborn from the dead; that in all things he might have the preeminence"
Get in Touch
You can contact us below, and someone will get back to you by email